I've long been a fan of Hyperdocs; a lesson-building format that focused on providing students with the resources they need to work at their own pace throughout a lesson or unit.
Hyperdocs also gives teachers the chance to support students in a lesson exactly when they need it most. The format works well in either virtual or blended learning environments, giving students control over the pace of the lesson.
With a bit of a different twist, there's now the HyperRubric.
Think of it as a traditional rubric super-powered with examples and supports that will give students the resources they need to complete a task.
HyperRubrics can give help students answer the "why" behind what they are doing in a lesson rather than just the what. We've all had great lessons that students loved, but at the end of the lesson, students can't really express what they were supposed to be learning during the lesson, only remembering the cool stuff they did.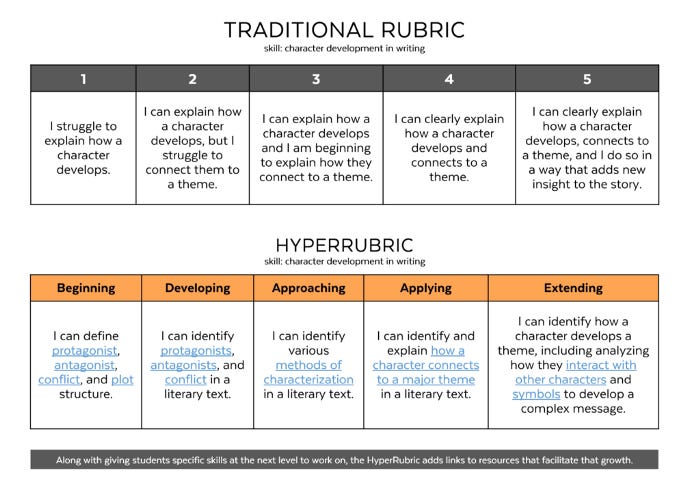 Using HyperRubrics can provide a focus for students and help teachers think critically about what support students will need to achieve outcomes.